15 Wrong Ways How To Write Cover Letter
Cover letter writing, according to Wikipedia, is as responsible as resume and CV writing. Your cover letter is unlikely to be read by your direct supervisor, boss or HR Director. It is more likely that it will be read by a recruiter or HR. So, in order for your cover letter to be written correctly, here is the list of the most widespread mistakes you should avoid when writing your cover letter: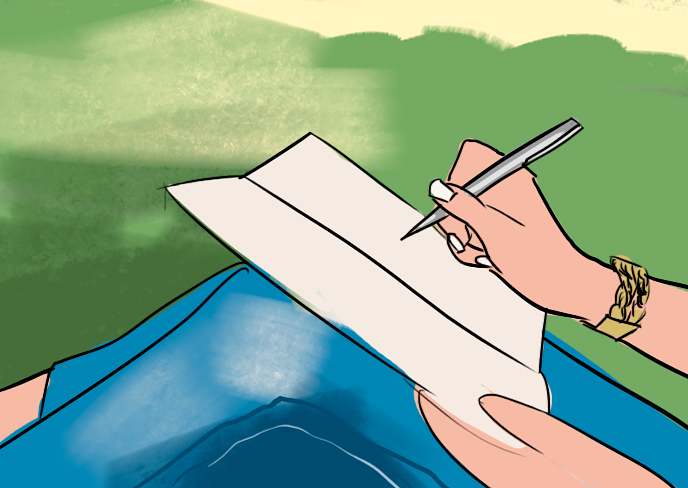 Too long cover letter. There are different opinions as for the amount of time recruiter usually pays to reading your resume. People with high qualification usually look through your resume very fast, while cover letter reading usually takes a couple of seconds. That is why, 2 or 3 meaningful paragraphs will be more than enough.

Difficult for understanding. Please, note that your cover letter should be readable and easy for understanding. Otherwise, it simply will not be read by HR manager.

Usage of informal tone. That is one of the main mistakes. Do not let yourself use informal words, as well as jokes.

Lyrical descriptions. Cover letter is not an essay and not a poem, so do not make it sound too lyrical, as the recruiter may have an impression that you are not serious.

Being extremely sincere. Cover letter is a means of business correspondence, so do not overload it with your personal emotions or any other feelings.

Self-assured. Of course, it is good to be sure in your abilities and skills, but being too self-assured in your cover letter may look like you are a strutter.

Too much information. Do not overload your essay with unnecessary information. Note that your cover letter should contain answers to the following questions:
What can you do?

How useful can you be for this company at this position?

What money would you like to be paid for your work?
Biography. Nobody is interested in the fact that you were born in an intelligent family and that you like to read love stories during your spare time.

Pathos. Nobody likes braggarts, so try not to show off your values and advantages.

 The absence of formal boundaries. Do not use emoticons and do not try to sound funny in your cover letter, as recruiter may think that you are silly.

 Attempts to prove you are the best candidate. Of course, the main aim of your cover letter is to represent you in the best light, but be restrained and try to describe your traits in reserved manner.

 Too creative cover letter. Do not try to impress your recruiter with unusual format, lexicon or language of the paper. Make it individual, but try not to exaggerate.

 Fashionable photo. It is also very important to choose the right photo. It shouldn't be too serious as a passport one, but it also shouldn't be too careless. For example, photo where you are smiling and holding your cat won't be suitable.

 Pretending being someone else. Make your cover letter unique, but at the same time you should preserve your identity.

 Boring. Your cover letter should be catchy and interesting. DO not overload it with boring lexicon. Make it formal but interesting at the same time.
As far as you can see, it is quite easy to make a mistake when writing cover letter. These are the major mistakes people make when creating their papers. Do not forget to be yourself and follow this tips. It will help you to get the job of your dream in a wink of an eye, and no one will consider that your cover letter is of low quality.