Wearing red nose for the whole day in sake of the charity, according to Wikipedia, may seem to be a strange way to collect money. However, it seems to work quite fun and beneficial in the UK.
Red Nose Day is a popular charity holiday in the United Kingdom. The celebration also takes place in the USA, Australia and Germany. Recently, Russia and Belarus joined this positive movement.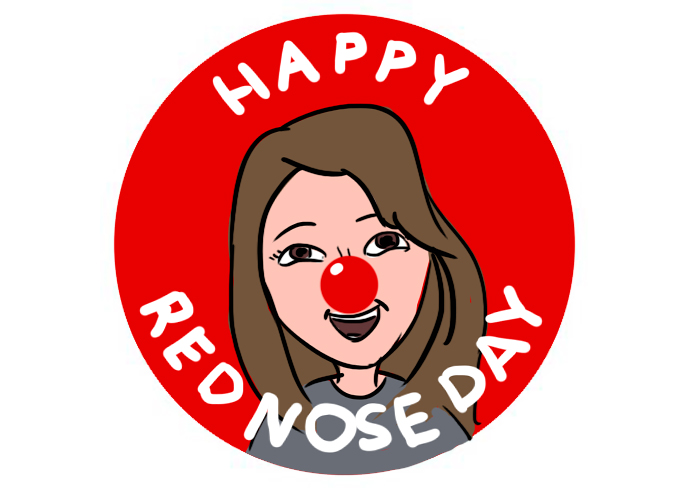 The main purpose of this event is to collect money for charity organization which is known as "Comic Relief", which is aimed to help people from Africa and the UK, who are in need. The organization Comic Relief was founded in the year of 1985 by screenwriter Richard Curtis, who wrote the screenplay for the TV series "Black Adder" and also for such well-known films as "Four Weddings and a Funeral" and many others. Richard's idea to found Comic Relief served as a reaction to a terrible hunger in Ethiopia. This event is called the Red Nose Day, because this very day, a lot of people are buying red plastic noses and put them to express their solidarity. The money earned from the sale of red attributes go to charity. The event, which is called "the spring festival of humor" is held in spring every two years, and now it is so widely known that many people consider this day as an unofficial national holiday. Some schools, for example, allow pupils not to wear school uniform on the Red Nose Day.
The first Red Nose Day event was held on 02/08/1988. In 2013, February 15, a special "Comic Relief" took place. This charity event was 25 years old. £ 100,331,808 had been collected up to that moment, and the sum is constantly growing.
"Can you do something funny for money?" - this was the motto of the past of a fun charitable celebrations. The money that was gathered, helped to transfer funds to such projects in the areas as the following: malaria treatment, education, maternal health and mental health. The BBC has collected 74.3 million pounds during the TV marathon. Fundraising is performed across the country, and quite a lot of schools are involved in this. People also contribute money by mail, at the bank, on the phone, with a credit card and the Internet.
This action is a common way of collecting funds for the Red Nose Day. If someone is sponsoring you, it means that he is willing to give some money for your actions. Here are a few ways in which people collect money:
• Wear your pajamas all day at work or school.
• Grow a mustache or a beard during the month.
• Wear red wig during the day.
• Refuse from chocolate, biscuits or crisps.
By the evening of this day of fun, TV marathon takes place on the BBC channels. It looks like a TV marathon, which shows videos about the events of the day, as well as comic sketches and reports as for the needs the collected funds will be used for. You can follow the events on the official pages on Facebook and Twitter. In addition, on YouTube and Facebook people are uploading videos from local charity events.
If you decide to spend leisure time and holidays in the UK, or will be on business in the cities of old Albion during the Red Nose Day celebration, you will already know why normal people, and even monuments, wear red noses and wigs, doing crazy make up and do stupid things! That is all being done for a grounded and good reason! If you have an opportunity and desire to help people, to give simple miracle to people, who live next to you, to bring an unusual holiday in your life, then you are a happy human! Let's not lose such an opportunity, as happiness is close and we should present it to the world and to the people who surround us.